DAY #15 / Part 2 - Next up is all about Avoca Chocolates!
If you haven't been in to visit this artisan shop yet, be sure to pop in the next time you grab groceries at the Carrot Common. Avoca, is a chocolate lovers DREAM!
Avoca, coming from the Irish word for 'sweet', is exactly that. A haven devoted to everything Chocolate and everything sweet. Lovingly made and crafted from the world's finest chocolate, Belgian Callebaut, Avoca offer treats for every taste pallet.
This adorable Toronto shop is located just off the Danforth on Hampton Avenue. Simeyn & Noni Fenby (a mother-daughter duo) founded the shop with an aim to give you the highest quality of products and to impart some of the love from their own home into the creations they offer.
In addition to their stunning, handcrafted truffles, you can also try their homemade gelato and ice cream. Enjoy your cool treats on their beautiful patio and be sure to take a box of treats or one of their gorgeous chocolate sculptures home with you.
For a full list of delicious truffle flavours CLICK HERE!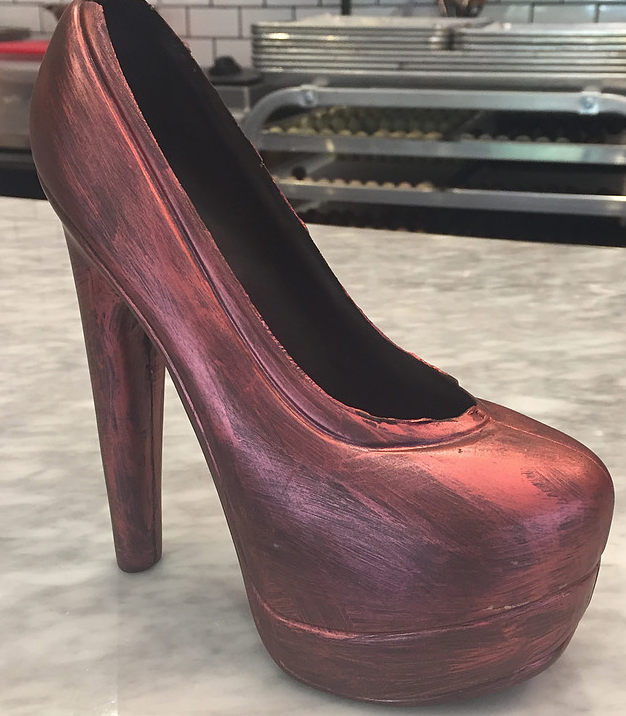 Simeyn & Noni have generously donated this stunning, dark chocolate shoe to our raffle table! If you'd like to take home this decadent piece of art, come join us on the 17th!